Extra attention
At Delcon, no cat is left behind! With our Care products, we pay a lot of attention to 
the specific needs
 from your cat.

Delcon Sensitive with Lamb
Sensitive with Lamb
Delcon Sterilized
For sterilized cats
Delcon Urinary
bladder problems or struvite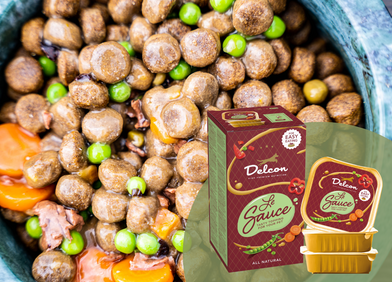 Delcon Topping (4 x 8 cups)
NEW IN OUR RANGE
Choice stress?
Each dog and cat has its own specific needs. That's why we take great care in making food that is adapted to your fluffy friend.
PRODUCTFINDER
Extra attention
At Delcon, no cat is left behind! With our Care products, we pay a lot of attention to 
the specific needs
 from your cat.